so we're halfway through summer. it's gone by quickly for me due to a serious job, where i actually have to do work, haha. speaking of which, i've been working with the same client for over a month now. just when i thought i was going to close out my project, i had to pick up someone else's slack. frustrating and a little disappointing, but it's work to do and experience to be gained. "no pain, no gain" is very true… when i built my first computer, it died every couple of months. in exchange for my pain, i learned a lot about computers. working on this mess of a website, i've learned a lot about web development. my resume should be top-notch by the time i graduate college, haha.
i recently started re-watching Neon Genesis Evangelion [with my friend Mathias]. it's a pretty good anime, although disturbing. the general consensus is that the anime starts out with a plot, but becomes more and more abstract nearer to the end. you have giant robots fighting giant creatures in the beginning… by the end of the anime, you got people fighting with their own consciences. i remember watching it when i was younger – definitely puts some interesting perspectives and ideas into your brain. one such idea is that our identity is split amongst everyone we know. we have a view of ourselves, our ego – and others have their view of us – what we look like to them, how we act like to them, etc. i always thought it was interesting.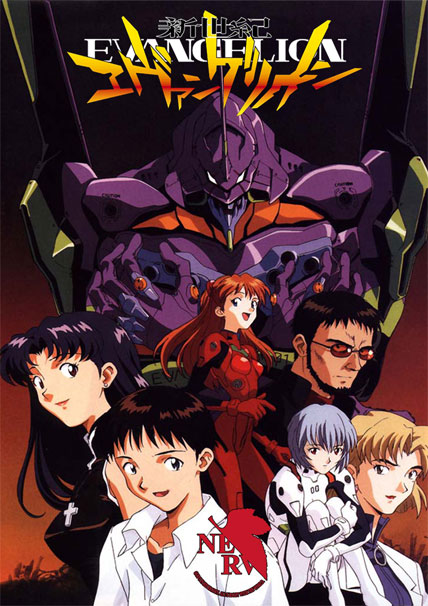 i'm looking forward to this weekend – going on a biking trip with some buddies on saturday. the weather looks nice so it should be a fun and relaxing ride. next weekend is finally the camping trip. it is one of the biggest events of my summer… a fun retreat with friends. this year it's going to be at Willard Brook State Forest. last year was Harold Parker, i think. next year, probably Myles Standish.
oh right, i got my blackberry tour. of course, you can reach much more indepth reviews online, but overall, the phone is pretty good. it's my first blackberry so i don't have anything to compare it to. the qwerty keyboard works well – i type with maybe 1 or 2 mistakes per text message. the phone's construction feels solid minus the loose battery cover. the screen is sharp and the OS is alright. they really need to overhaul their included Java-based browser though =/ it's only good for viewing mobile-designed sites. being connected to the internet (i like to call it the cloud) all the time satisfies my addiction pretty well.
if you're read through this entire post, it must mean you're pretty bored or you like reading my shitty writing. speaking of which, my verbal skills (mainly pronounciation) have gone down since i started my internship. i have trouble saying words over 4 syllables for some reason… it's quite pathetic. it must be all the programming. left side of brain versus right side or whatever. oh well, goodbye.