e-props to anyone that recognizes the nerdy reference.
there's not much to write about nowadays. winter break is nearly over – it's been a good one. i think i got all my laziness out so i'm ready to spring back into college. i wasted a bunch of time watching this korean drama during break named "boys over flowers."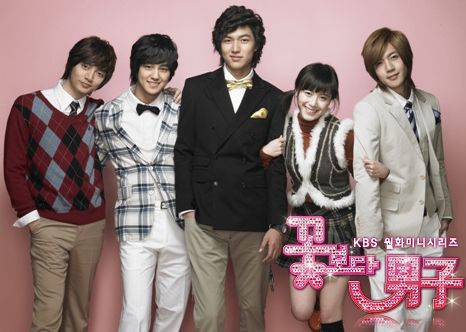 it wasn't a great drama, but i felt like it reminded me of who i was at heart: a gay guy. haha, just kidding. but i felt my personality soften as i watched the drama. at the risk of saying too much on a public blog, it finally allowed me to forgive that girl that broke my heart. the majority of dramas are about pain, but after the pain, there's always relief and possibly some insight/change. i mean, you exercise through pain to get a stronger/better body. the [emotional] heart's the same way. you break it a couple of times, and once it heals, you'll come out the other side stronger.
anyways, enough about sappy love shit. let's talk about ambition. where am i on my goals?
school – i am excited about my upcoming class schedule: sociology, history of graphic design, advanced software systems, and intro to databases. since i'm interested in all my classes, surely i won't fail! haha. i also got a B last semester in my (hard) Algorithms course so i am again motivated to continue my life as a CS major.
pool – i'm probably going to hit the pool hall way less this semester. it's not really a priority, and from what my near-pro friend Bochen says, it's lonely/boring at the top. like i've said before, the fun is in the challenging climb upwards (my rehashing of the phrase "it's not the destination, but the journey").
work – i have 2 jobs, one at CFAITO and one at 829 Studios. i'm going to be splitting my time between them this next semester. it's going to be really challenging, but if i manage to juggle everything, my knowledge of web development is going to leap forward.
snowboarding – i actually learned to ski, but it's no where near as fun as snowboarding. i haven't gone as much as i'd like, but that will change in the coming months. boxes and rails, here i come.
finances – this is actually a new aspect of my life that i need to monitor. aside from spreading myself thin, all my activities are really adding up. ever since i turned 21, my alcohol bill has skyrocketed. this is not good. i'm going to try to cut back on unnecessary spending, especially on food. that extra dessert or drink not only costs money, but it's just more calories that i have to burn off later at the gym or at practice.
ultimate – i need to get in even better shape. i've reached a plateau because i am not putting forth the effort to exercise more regularly. the tournament is less than a month away and i need to be in the best condition i can be in so i can support my team. this is most likely going to be BU's most competitive season in many years and i definitely don't want my fitness to be the reason for a loss.
i should talk about family, but this post is getting long [and i'm getting lazy] so i'll leave that topic for next time.